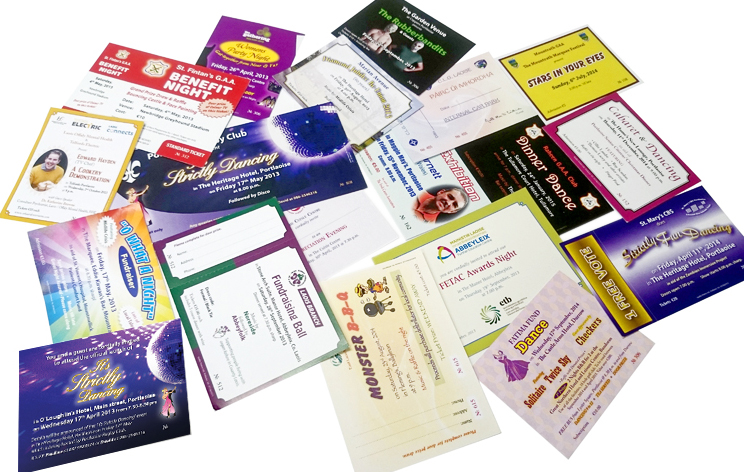 Event, Lotto & Raffle Tickets
Event Tickets. Impress your customers with a professional design, printed by Quality Printers Ltd. Dinner dance, benefit nights, launch events. Available in DL, A6 or A5 sizes, full colour, numbered and perforated.
Lotto Tickets are an excellent source of regular revenue for sporting clubs like the G.A.A. and charities. They can also help raise funds for community groups and parishes. Quality Printers Ltd. provide a cost effective design and print solution to help you in your fundraising efforts. Available in books, numbered, perforated and can be printed on a variety of coloured paper.
Raffle Tickets are also great aid for fundraising. They can be stapled into books, numbered and perforated.
Draw Cards or sponsorship cards from Quality Printers Ltd. will stand out from the rest and can help you raise more funds.